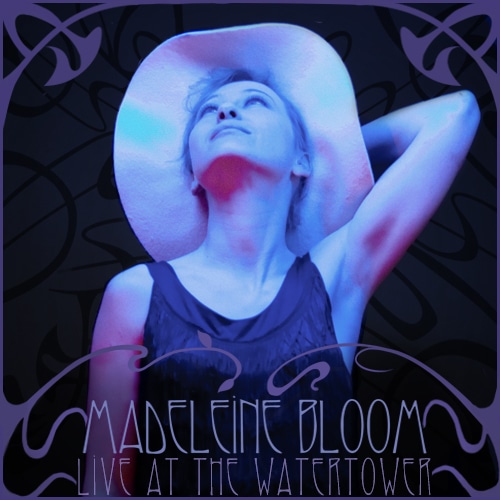 Released on November 16, 2010 on Quixotica Records.
'Live at the Watertower', comprises audio and video recordings from Bloom's concert in an old water tower in Bernau, outside of Berlin, on May 27, 2010.
11 songs from the concert plus 3 bonus live tracks (Ivory Tower Sessions) with a beautiful booklet designed by Eduardo Fitch. Camera and editing by Tom Ehrhardt. Live performance, mixing and mastering by Madeleine Bloom.
Time limited release with 50% of the proceeds going to the charity Berliner Kinderhilfswerk e.V. that helps underprivileged children in Berlin.
Tracklisting:
In Unison (Live at the Watertower) 05:00
Unspoken (Live at the Watetower) 06:46
Zero Tolerance (Live at the Watertower) 05:02
Paperheart (Live at the Watertower) 04:45
Euphoria (Live at the Watertower) 05:03
The Tide (Live at the Watertower) 06:24
Stealthy (Live at the Watertower) 04:22
Hearts First (Live at the Watertower) 04:52
A Little (Live at the Watertower) 07:40
Breathing Underwater (Live at the Watertower) 05:58
Moody (Live at the Watertower) 04:24
Webs (Ivory Tower Sessions) (bonus) 04:56
Scaredy Cat's Lullaby (Ivory Tower Sessions) (bonus) 05:08
Unknown Territory (Ivory Tower Sessions) (bonus) 01:55