I've got a cold. On monday there was this woman sitting beside me and constantly coughing in my direction. And I thought to myself, it's all good and well that she likes sharing, but does she have to be generous with her germs? It already started to show yesterday when I woke up with a sore throat. So I tried to fight it by taking medicine and drinking teas with honey and lemon right away. I didn't manage to stop it, but it's not as bad as it could have been. My nose isn't constantly running and I had a good long sleep last night. That's a big plus. I'm not fit, but neither am I so sick that I'm too weak to leave the bed. Actually I'm already bored with watching movies and series. Nevertheless I will be a good girl and plop myself onto the couch and do anything to get better. No use to keep working and drag the cold on and on. Hopefully I'll be over it tomorrow. Might be my impatience talking though. One thing I'll do today is backing up my music. It's about time I did that anyway. Just imagining that I could lose all of it is inconceivable. And I can do it comfortably and conviently from my couch.
Yesterday I went to meet up with Bobby Starrr in his home studio equipped with lozenges. Step by step we went through the tracks we want to play live. It's gonna be one solid set, no breaks for roughly an hour. Essentially it's gonna be house music. But since I'm involved in this project there's no way it'll turn out as that in the end. There's gonna be loads of vocal live looping, use of field recordings, my own odd beats etc. We have some nice surprises up our sleeves. When I agreed to do this gig I wasn't sure how open Bobby would be to my suggestions and ideas. As it turns out wide open. He thinks that our mash up of musical styles is way better than just playing house live. That we might hopefully really blow people's minds. Hear, hear! I can only nod like a bobblehead.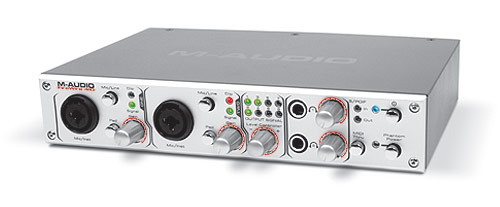 He also lent me his M-Audio Firewire 410 Audio-Interface. I'm genuinly itching to hook up all my gear to it. Tomorrow… Because of my cold I also have to postpone the recording of the piano part. Oh, well.
x