I haven't been feeling much like blogging for some time, because tweeting seemed the perfect form for what I wanted to express. Lately I've gotten a lot of very positive and uplifting tweets, emails and facebook posts. They've given me so much to think about as well as new ideas I feel the need to share in a longer format again. Thanks to all you guys (you know who you are I hope!) for that! You're the fuel that keeps me going.

It seems most of the people that have discovered my music are very creative in various ways and art forms.
I've recently received the first remix of one of my songs. Bobby Starrr made his little dub version of 'A Little'. I'll let you hear it in a little while (Puns intended). There's a couple of people working on remixes and more and more seem to get interested. So why not start a proper remix project?

Care for a sample of some originals?

Minutia by Madeleine Bloom

Mingle – Minutia Remixes & Reinterpretations

Anyone can participate and I'm gonna choose my favourites (6-20?) and offer them as a free download on bandcamp. I'm gonna design a nice PDF booklet to go with it. Maybe with artwork contributions from as many (hobby)designers/artists as remixers. How about that?

So if you would like to join in… drop me an email… to be found on my website. You can listen to 6 of the 12 songs that will be on my debut album 'Minutia. on myspace or my website.Choose a song and tell me if you only want vocal tracks or also bits from the instruments, beats, sounds. If you can't wait till November 27 to hear the rest and don't mind spoiling the surprise… then go ahead and listen to it on last.fm (spoiler alert).
Or if you would like to contribute something visual for the artwork, drop me a line, too. I've opened a group on flickr where you can post your stuff after joining it. If it's photos, sketches, drawings, paintings, graphic design… just get inspired!

Back soon,
Madeleine

*Update March 8, 2010*

By now I've received 5 finished remixes and roughly about as many are in the making. So I thought it was time to give the baby a proper name. I've decided to call – what's now shaping up to be an album – Mingle. Mingle because my musical ideas are getting remixed or mixed up with those of other people's and I also closeness to Minutia letterwise. Today another remix will come out and so forth each Monday when I've got a new one waiting to be released.

Mingle by Madeleine Bloom

I've also made a cover design because sadly no one seems to be interested in providing visuals of any kind for the project. In case you are interested it's not too late. The same goes for remixes. Visual entries are open indefintely for now. The files should preferably be best quality JPEGs of at least 12 x 12cm at 300 dpi… that's 1417 x 1417 pixels.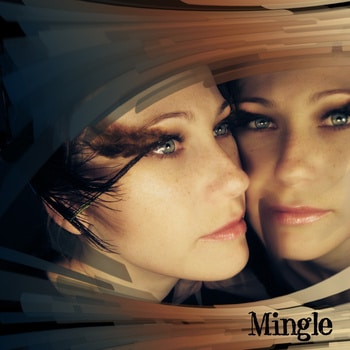 Songs not yet remixed:

Hearts First
Unspoken
Paperheart
Breathing Underwater
Scaredy Cat's Lullaby